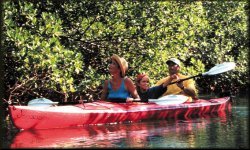 Kayak Nature Tour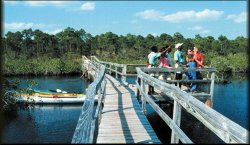 Lucayan National Park and Caves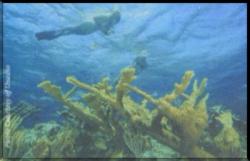 Kayak Snorkeling Tour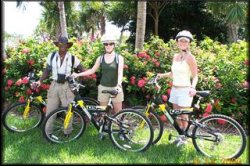 Biking Sightseeing
Garden of the Groves Tour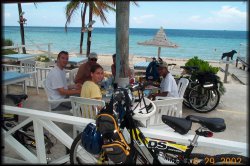 Lunch at seaside restaurent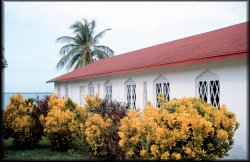 Church at Water Cay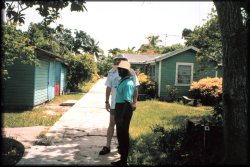 Homes at Water Cay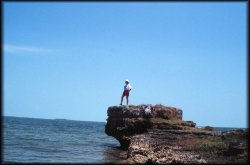 Blackbeard's Point - Water Cay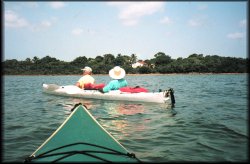 Water Cay Kayak Excursion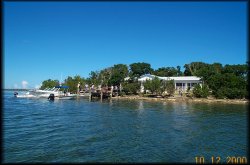 Water Cay Bone fish lodge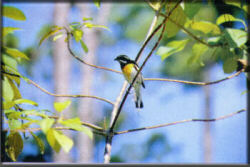 Birdwatching Nature Tour

Kayak Nature Tour Staff
TOUR 1
Lucayan National Park Kayak Nature & Cave Tour $69.00
(6 hours in duration)

Safe in any weather-No dangerous creatures.
Suitable for all ages-beginners welcomed.
Kayaking portion of trip is approximately 90 minutes of light to moderate paddling in inland creek through a mangrove forest.
Lunch on private, shady beach.
Time for swimming or beach combing.
Guided nature walk and visit to caves.
Park entrance fee included.
TOUR 2
Peterson Cay Kayak Snorkel Tour $69.00
(5 hours in duration)

Only 30 minute paddle to lovely beach on tiny Peterson Cay, the Bahamas' smallest National Park.
Spectacular snorkeling only yards off beach.
All snorkeling tours are guided.
Instructions for beginners are provided.
Lunch on Peterson Cay.
TOUR 3
Biking Sightseeing/Garden of the Groves Tour $79.00
(5 hours in duration - distance 20 miles).

Take a leisurely bike ride along Taino Beach and the old Settlement of Smith Point.
See Sanctuary Bay, home of the dolphins, and visit Garden of the Groves, where you take a guided walk in a lush tropical landscape.
Enjoy a delicious lunch at a quaint seaside restaurant, where you may cool off in the turquoise ocean or just relax in a hammock.
TOUR 4
All Day Water Cay Kayak Excursion $110.00
(Duration 8 hour - moderatley strenuous)
Transportation to and from Water Cay is also available by motorboat.

Kayak through the costal mangroves to this small inhabited island off the North Shore.
Walk through the quaint native settlement.
Visit the church and school and meet the friendly local people.
Have a guided nature walk through the hardwood forest - Bird Watching.
Visit the new Bonefish and Eco Lodge and taste a native lunch.
Features of our tours
We provide door-to-door transportation in air-conditioned mini-buses.
All tours include lunch or snack and beverages.
All equipment is included.
Wide, stable 2-man kayaks - easy to get in and out.
State of the art mountain bikes

Special rates for children.
About our company and staff
We have been providing nature tours for over ten years on Grand Bahama Island.
Our friendly, professional guides are dedicated naturalists, Bahamahost graduates, certified tour guides, experienced kayak and snorkel guides and certified lifeguards.
Guest Comments
"Your tour is the right balance of activities, good for all ages and a great value."
-Robert, New York
"Your company is to be commended for running the most professional, informative and memorable tours we have ever experienced - your staff goes the 'extra mile'!"
-Peyton and Becki, California
The 1999 German Merian Travel Guide writes: "Kayak Nature Tours is one of the top ten highlights of the Bahamas that no visitor should miss!"